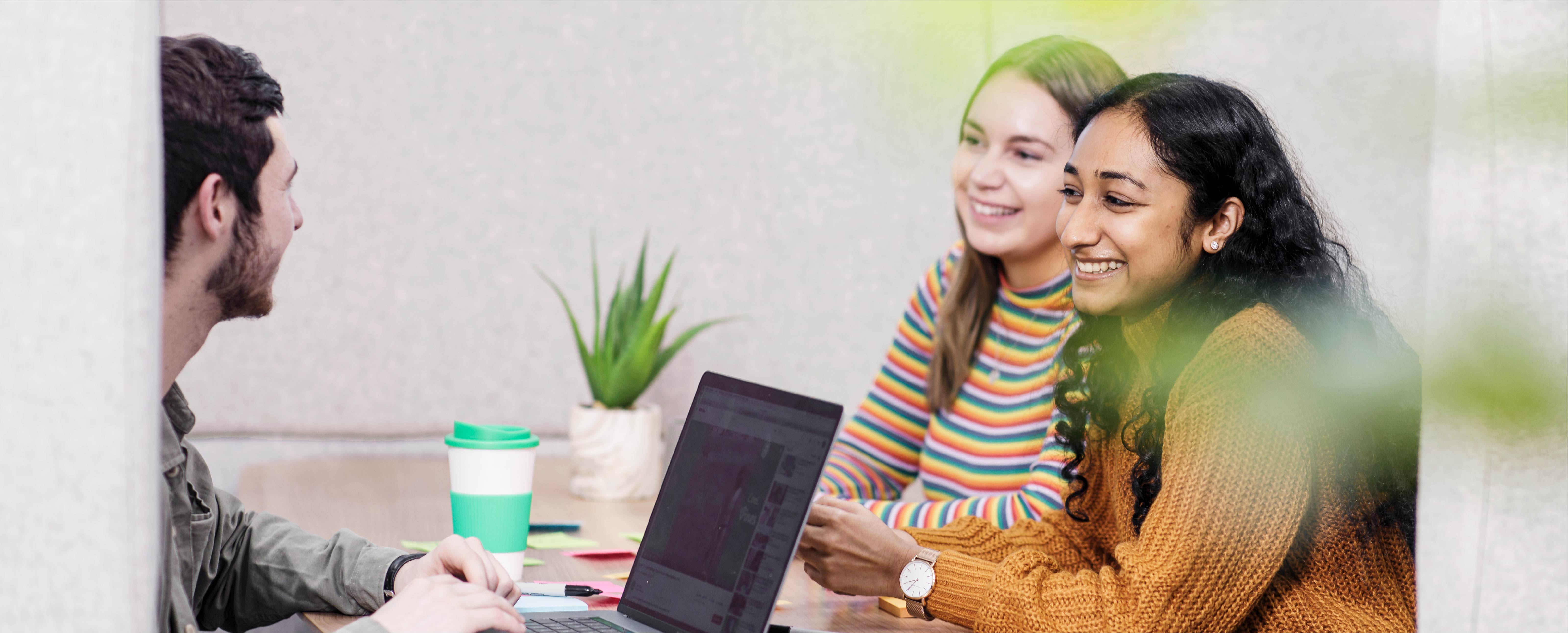 Working in Planning: Juggling, collaborating, and more
From celebrating a sale to toasting a go-live, our planning team play a vital role in the journey of a TOPdesk customer. The small but tight-knit group are masters of juggling multiple tasks: one minute they're engrossed in the consultancy calendar, then they're having a chat with an excited customer, all before jumping into a knowledge-sharing team meeting!
University of Salford alumni, Megan, is one of TOPdesk UK's dedicated planners. Whilst completing her studies in multimedia journalism Megan worked part-time in our lead generation team. She then went on to transition to planning post-graduation.
Now thriving in her new role, Megan told us all about her TOPdesk story so far!
The glue between sales, consultancy, and customers
"I knew when I was coming to the end of my studies that I wanted to stay at TOPdesk. I loved the culture, flexibility, and working with my colleagues. Plus, I knew there was so much scope for progression and many different routes I could take.
When the planning role came up, I felt excited by the prospect of a busy, multifaceted role and thought that many of the skills I developed for my journalism degree would transfer easily (strong communication, organisation, and time-management). I was delighted to be selected for the job!
Essentially, as planners, we help to facilitate the customers journey by bridging the gaps between all other parts of the business, such as sales, consultancy, and customer success. Once TOPdesk is purchased, we log all the paperwork in our systems and communicate with TOPdeskers and customers to get them using the software as soon as possible.
You could call us the glue that brings together the customer journey jigsaw!"
I loved the culture, flexibility, and working with my colleagues. Plus, I knew there was so much scope for progression and many different routes I could take.
Megan
A day in the life…
"One of the reasons why I enjoy my role in planning so much is that two days are never the same, there are a lot of balls to juggle and you're always talking to different people in and out of TOPdesk."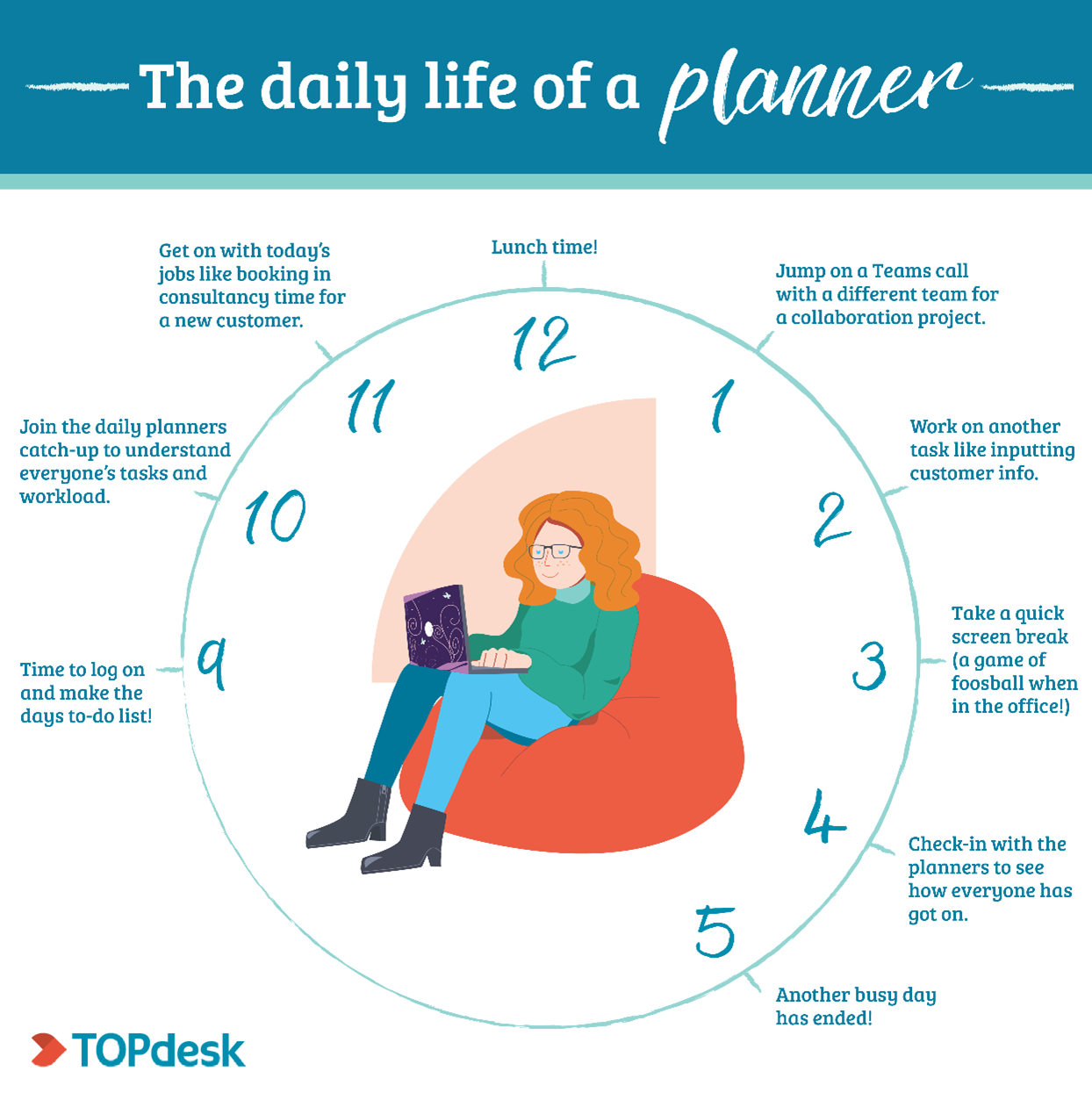 The dream team
"There's only a few of us in the planning team, but we're always there to support one another. We also work closely in a hybrid team with the consultants – meeting up every month for our transformation services day where we come together to share updates, knowledge, and ideas.
In the role, there's also a lot of time spent working independently, using your own initiative, and I love being able to get stuck into my work! The reality is, even when working alone, at TOPdesk you can never be alone. There's always somebody just a desk (remote or otherwise) away.
And Sumit, the planning and consultancy team leader, also makes sure there's plenty of time for fun team-bonding activities from baby showers to spa days!"
A perfect fit
"I think that TOPdesk is a perfect fit for me. I love that the culture just allows you to be you – there's a freedom to express who you are without fear of judgement.
On top of this, the management team are so supportive of furthering your career and are always on the lookout for new opportunities. Just six months into my role as a planner, my team leader and I were speaking about what I would like to progress into.
The focus is always on each individual, so I feel confident that I can thrive here!"