Service Management for Dummies
TOPdesk develops, implements, and supports an enterprise service management solution that helps organisations efficiently manage the services they provide to their customers.
Hospitals, housing, schools, legal firms, financial, councils, and more, can make use of the TOPdesk software and our help.
What is service management?
Not quite sure what service management is? Well, it's the science behind every step of customer service. When you receive a service from a company, you automatically know whether it feels amazing, mediocre, or in some cases down-right shocking.
When you work in service management you help organisations take care of their customers, ensuring that 'amazing' service experience! From the technology they use, to the processes and people involved, service management digitally transforms their way of working.
Need an example?
TOPdesk is what is known as a ticketing tool. You may have interacted with a ticketing tool already, one of their common usages is in parcel delivery: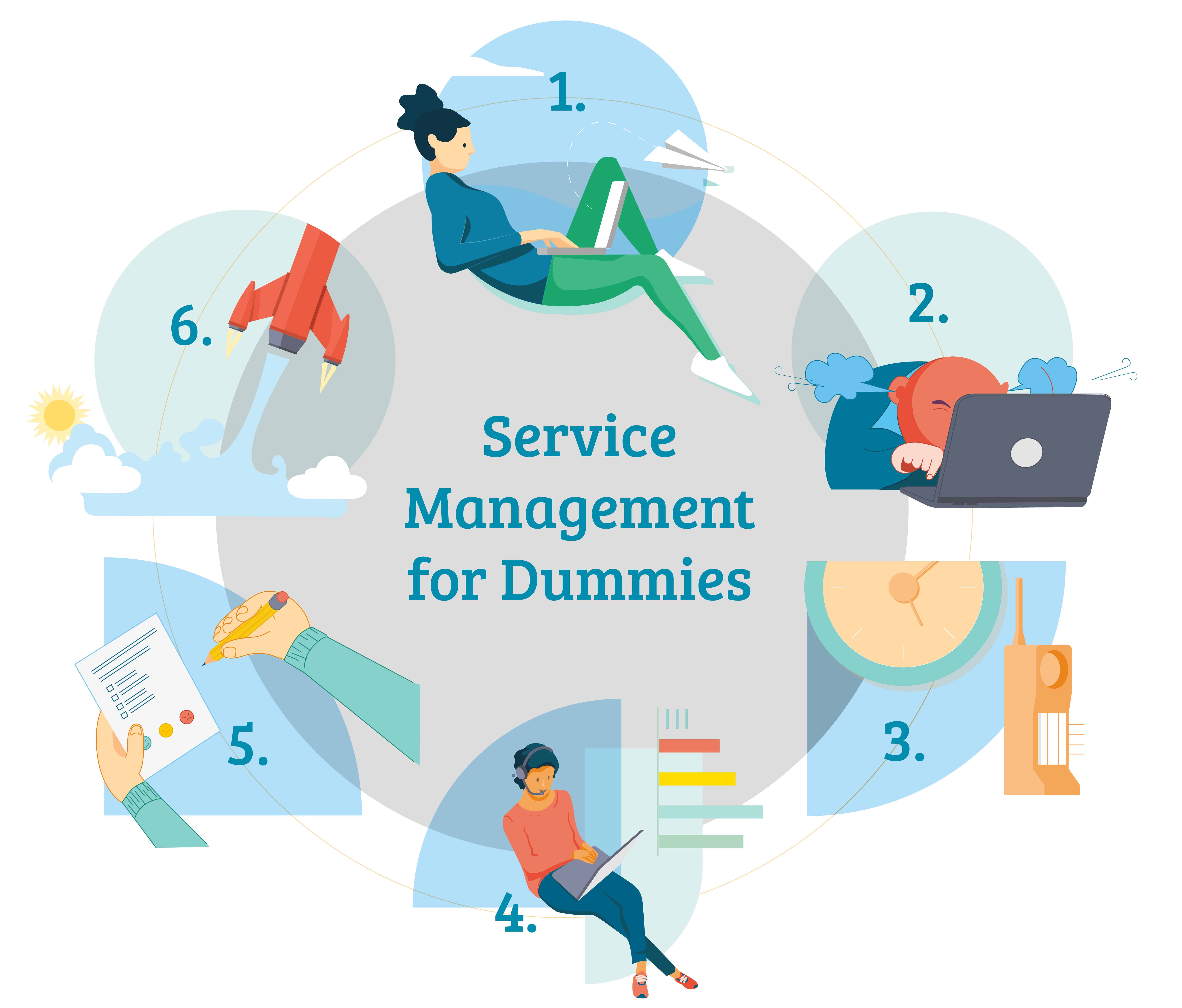 1. You order some new clothes from your favourite online clothes store, selecting next day delivery.
2. The package never arrives!
3. So, you get in contact with the customer service centre of the delivery company and they investigate it for you.
4. They will typically assign you a ticket number. This is a unique number that you must quote in the future as it links you to the information about your lost package.
5. This ticket number corresponds to an actual ticket, or record, that forms the to-do list of people on the customer service team. They will have yours and many other customer's tickets on their to-do list.
Note: This is useful as it means they can pass work between each other easily, for example, if they swap shifts. And the team lead can look after everyone's workload and even have visibility of important data, such as busy points during the day and trends on why packages go missing.
6. Collectively the customer service team works to find or replace your lost parcel, updating you via email. You're a happy and satisfied customer!
The service team will often have to deal with tickets where something's gone wrong, reactive problems, such as a package going missing. But a lot of the time, tickets will also be normal things that the team, in this case, the service desk, must do.
For example, the blue tickets might be the regular maintenance checks that the team must complete every day to ensure that packages end up in the right depot, with the right driver.
There will also be tickets for bigger pieces of work or projects. Such as, they might be working to improve the emails they send out to customers or maybe they want to improve how their packages are delivered in groups, to save energy or money when delivering things to similar areas.
When you work in service management you help organisations take care of their customers, ensuring that 'amazing' service experience!
Hannah
Service desks need support too!
Typically, organisations will explore the market for a service management tool that suits their individual needs, the size and type of their business, and the number of customers they support.
Once a service management provider, such as TOPdesk, has been chosen. Service management consultants from the specific provider will work closely with the organisation to implement the tool, ensuring that each and every process runs seamlessly.
Ironically, service desks also need support for problems and essential maintenance of their ticketing tool. So, much like when you contact customer service about your lost package, service desks will contact their provider's support team for help!