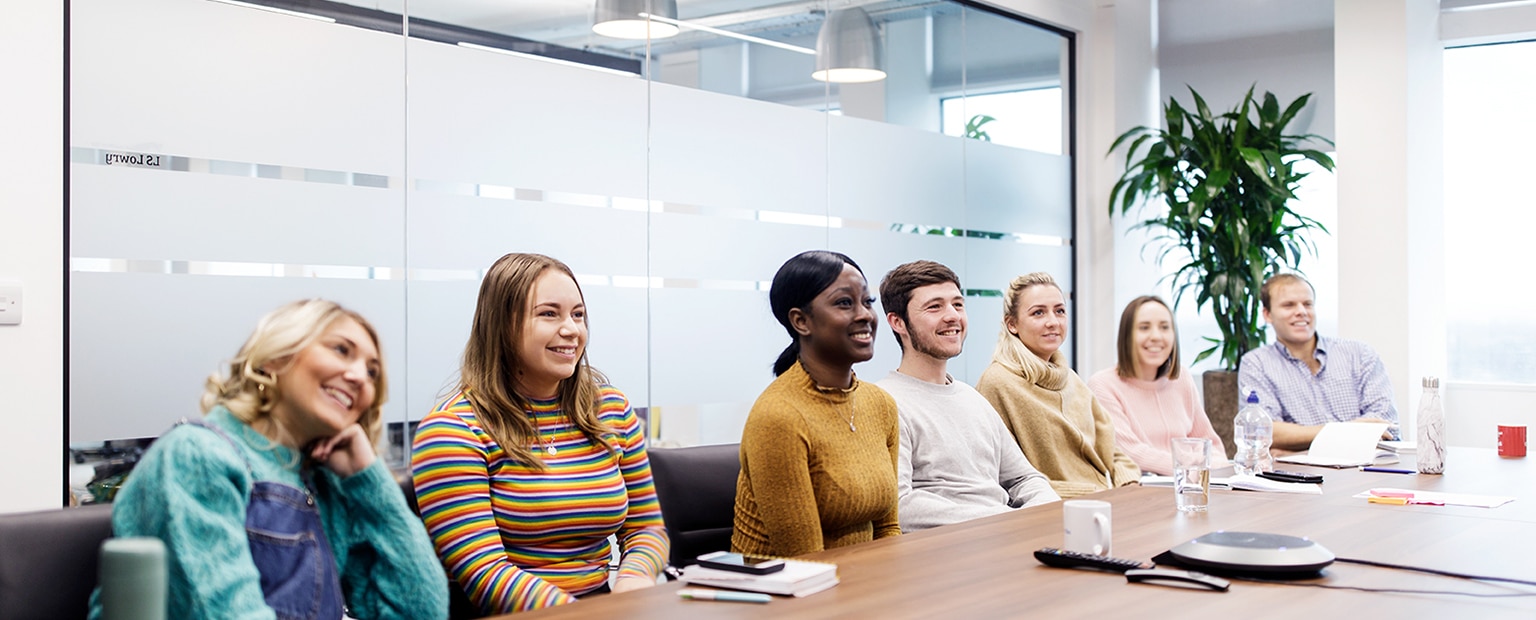 Bekijk vertaling
How do you prepare to become an account manager?
Would you like to become an account manager at TOPdesk? In this blog, you'll read how we can achieve this together.
Your first adventure at TOPdesk is about to begin! Getting started as an account manager. It all starts with the lead generation team where you practice making your first cold calls. You receive sales training, from pitch to the final signature, you talk to your buddy about your progress and you regularly speak to your talent lead about your career dreams. Of course, you'll also score your first "IP" (information pack) and pass on leads to the inside sales account managers.
Inside sales account manager
You've completed two months at lead generation! Congrats, you're ready to join the inside sales account managers group! In addition, you'll join a sector group at one of our business units. There, you'll be responsible for a number of customers and continue speaking to potential clients. You follow up on requests for information that come in online and by phone – or via lead generation, of course! In this period too, you receive training and learn how to optimize your sales skills. Your conversation skills will quickly enable you to discover customers' challenges and you'll learn how to solve them using TOPdesk. You'll also know how to find out if a potential customer has a budget and how to get a project off the ground quickly.
You'll then schedule appointments for the business development managers or customer success managers. Curious about what happens during an appointment at a customer's premises? Why don't you go along on one? You'll be able to see the conversations in real life and you'll get a better idea of your added value in this process! Together with the business development manager and customer success manager, you can then discuss how you are going to split the process between you or take it further. And you can provide each other with feedback on the appointment.
Collaboration in business units
With your sector group, you're constantly busy with the customers in your business unit and with how their services are developing. In this regard, you not only collaborate with your sales colleagues, but also with consultants, support staff and the business unit marketer. Together with the team, you'll set up a plan to provide your customers with the best possible support and to help them further with their service management. You'll also collaborate with other inside sales account managers from other business units. You share your collective knowledge about sales, but you also discuss developments that occur at your customers' organizations. This enables you to help each other when you run into the same challenges.
Specialization
Completed your first year? Then it's time to choose. Do you want to develop into a business development manager or customer success manager? These roles are fulfilled by both inside sales and field sales staff. Together with your talent lead, you'll discuss your strengths and the direction in which you want to grow. Do you have a plan and do you want to dive deeper into a specialist area?
Do you already know what you're good at? Then you can immediately get to work in the role in which you excel. Take a look at the vacancy for junior account manager.
Test demo
Do you want to move to a field sales role? No problem. What do you need to do? Discuss it with your talent lead and make a plan together. You'll join the field sales staff to practice live customer calls, learn how to give TOPdesk demos and take part in role play to simulate customer calls. When you think you're ready for a baptism of fire, plan a test demo. You'll work with a number of seasoned sales colleagues and do a test demo to show off all your skills! Passed? Then you can take your lease car on the road towards customers. (Nice to know: you get the lease car itself right after signing your contract).