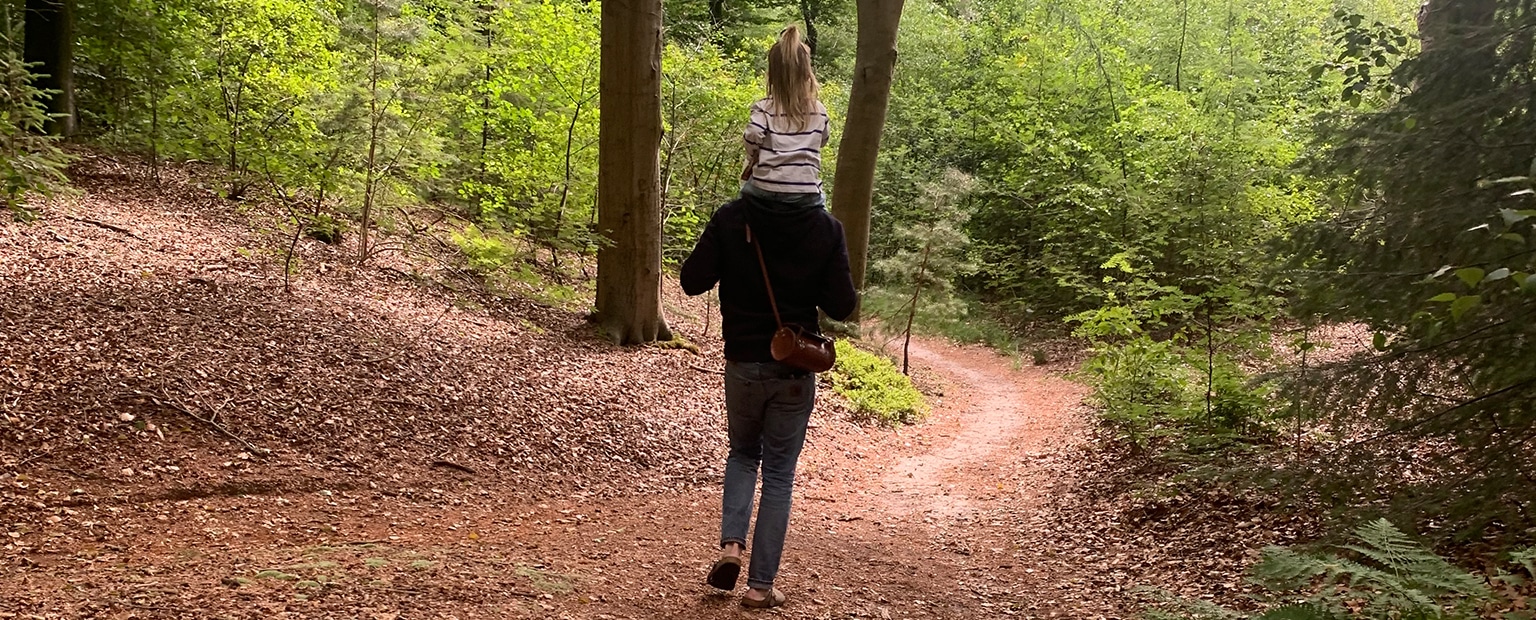 Bekijk vertaling
Good news: we've added even more perks to paid parental leave
Nine weeks on cloud nine, finding the right balance at home and getting to know the routine of your newest family member: thanks to our revamped parental leave, TOPdeskers can do all that on 100% salary in the first year of their little nipper's life. In the seven years that follow, you can spread another 17 working weeks of parental leave across your schedule as you choose. During this time, 50% of your salary is paid. With this move, TOPdesk has gone over and above the Dutch government's new scheme. We asked several TOPdeskers what this means to them.
In case you missed it, the government's new parental leave scheme went into effect on 2 August. What's the deal? In the past, all parental leave was unpaid. Now, in the first year of their child's life, brand-new parents are entitled to nine weeks of paid parental leave at 70% of their salary (with a cap in place) . This scheme also allows for a further 17 weeks of unpaid parental leave. You can claim these weeks of parental leave until your child turns eight.
Top paid parental leave
"When we read the small print, it said that the government scheme could not be watered down, but employers could add to it. Naturally, we were enthusiastic about this at TOPdesk!" says Erwin van de Luitgaarden. Together with his HR colleagues, he was there at the birth of the TOPdesk parental leave scheme: an attractive fringe benefit for all future (and currently eligible) young parents at TOPdesk. How does it work? At TOPdesk, parental leave is now fully paid for nine weeks, plus seventeen more weeks at 50%.
"Why are we doing this? Because, unlike a few years ago, TOPdesk now employs a lot of young parents. We could see that many of these colleagues were starting to work less – spending one day a week at home with their children, for example. Of course, we want our colleagues to have a good balance between work and family. Now that we're offering more time off as well as financial support, we're convinced that in the long run it will also have a positive impact on the mental wellbeing of TOPdeskers and thus on the organization," Erwin explains. "What's more, at TOPdesk, we always want to treat men and women as equally as possible, and these schemes allow both mothers and fathers to be with their child to the full in the first phase of life and take extra leave during school holidays, for example."
"We've already received a lot of requests for our new parental leave," says Erwin. "Some colleagues make as few plans as possible and mainly spend their extra time simply being with their family. Other TOPdeskers go travelling and still others spread out their parental leave as much as possible so there's room for a day with the children every week. You don't want to take all nine weeks in the first year? Then you can add them to the remaining 17 weeks and they'll also be paid at 50% when you use them."
What are Peter, Iris and Nick doing with their paid parental leave?
With no loss of income for the initial nine weeks of the first year, the barrier to taking parental leave is lower than ever before. After all, having children costs money – no matter how you look at it. This is something TOPdesk's Peter Verkerk knows all too well: in November 2021, he and his partner had not one daughter, but suddenly two! After a busy first year, that included moving to a bigger house, he'll soon be able to enjoy some extra time with his family.
"My eldest daughter is almost four and now has to share our attention with two little sisters. I'm really looking forward to some extra quality time with her because last year my holidays often had to be spent on odd jobs and moving house. We're also going on a family holiday to the Dutch coast, where I grew up. I truly want to pass on my love of the sea and the beach to my daughters," Peter explains. "The fact that I can now take time for this is a wonderful gift. I'm really going to enjoy it tremendously after an intense year full of change."
TOPdesk couple Iris de Vroome and Nick Spier also have big plans. "We had a daughter just before the corona pandemic and a son at the tail end of it, at the beginning of this year. So, you can imagine that we're now somewhat fed up with being at home. We're getting married in September and after that we want to show our children something of the world. Our plans? A two-week honeymoon in France and a winter road trip across Scandinavia! We'll use what remains of our parental leave in the following years in a staggered way, as we've been doing since our daughter arrived. The fact that we're now paid 50% in the process is a very nice bonus."
Like to know more about fringe benefits at TOPdesk? Read our blogs about the 10 to Grow budget and volunteer work during working hours. Or browse through the Employee Handbook. Feel like joining the club? Be sure to check out our vacancies!