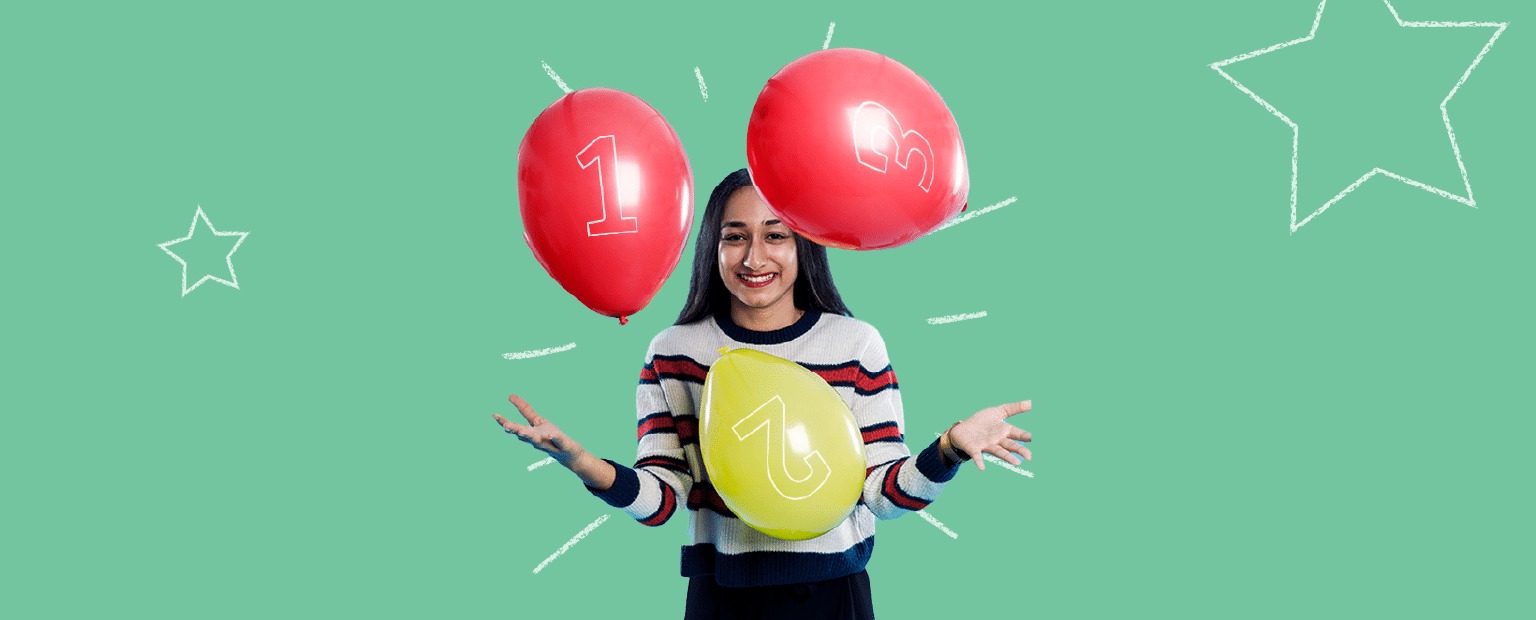 Bekijk vertaling
10 to Grow: how TOPdesk invests in your personal development
This is fun, so let's get straight down to business! 10 to Grow means that at TOPdesk you can spend 10% of your contract hours plus 10% of your full-time gross annual salary on personal development. So, you have the time and budget for training courses, masterclasses, books, seminars, and the like. In short – everything you need to let your talent grow and flourish.
10 to Grow: from software knowledge to coaching
Generous revisions to TOPdesk's personal development budget were announced at the Annual Meeting NL 2022. And boy, are we happy about it! We asked several TOPdeskers about the skills they were keen to explore or develop further using 10 to Grow.
While in the marketing department, colleagues want to learn how to write better or study photography or Photoshop, our Developers are often dreaming of brushing up their knowledge of new software and technologies. Or what about a course that teaches our team coordinators how to successfully coach their team? In a few extra hours a week, you follow exactly the training that will not only help you but also your colleagues. And thus TOPdesk!
Your epic journey starts here
Why is TOPdesk investing in 10 to Grow? Because it's totally TOPdesk! At TOPdesk, we encourage each other to get the best out of ourselves. Our talents can only truly come into their own when we have the time and space to explore new horizons. As stated in our Learning & Development vision: with an open and curious mind, we go on journeys to discover ourselves and explore new horizons. We connect our personal ambitions and talents to TOPdesk's mission: to create sustainable growth and develop potential. This makes us all wiser, more creative, more effective and happier! Developing yourself further as a person and a professional contributes to a workplace where everyone feels good about themselves.
As a fun bonus, we're giving every TOPdesk employee a GOT BAG: a backpack made from recycled ocean plastic that you can take along on your 10 to Grow adventure. Fill it with books and other goodies on your TOPdesk journey!
Who, what, where and how?
10 to Grow is available to all colleagues with a fixed-term or permanent contract and is used in consultation with your Talent Lead – the colleague who is your guide on your TOPdesk journey! Together, you can decide how 10 to Grow can best contribute to overcoming your personal and professional challenges – and to realizing your dreams and goals.
Let's talk money: what can you spend? 10 to Grow takes your monthly salary and holiday pay into account when calculating your full-time gross annual salary. Sales bonuses and profit sharing are excluded as these vary. Take ten percent of this amount, and you have your personal budget.
What are you waiting for? It's time to enrol in the programme of your dreams! But first apply for a job at TOPdesk, of course.