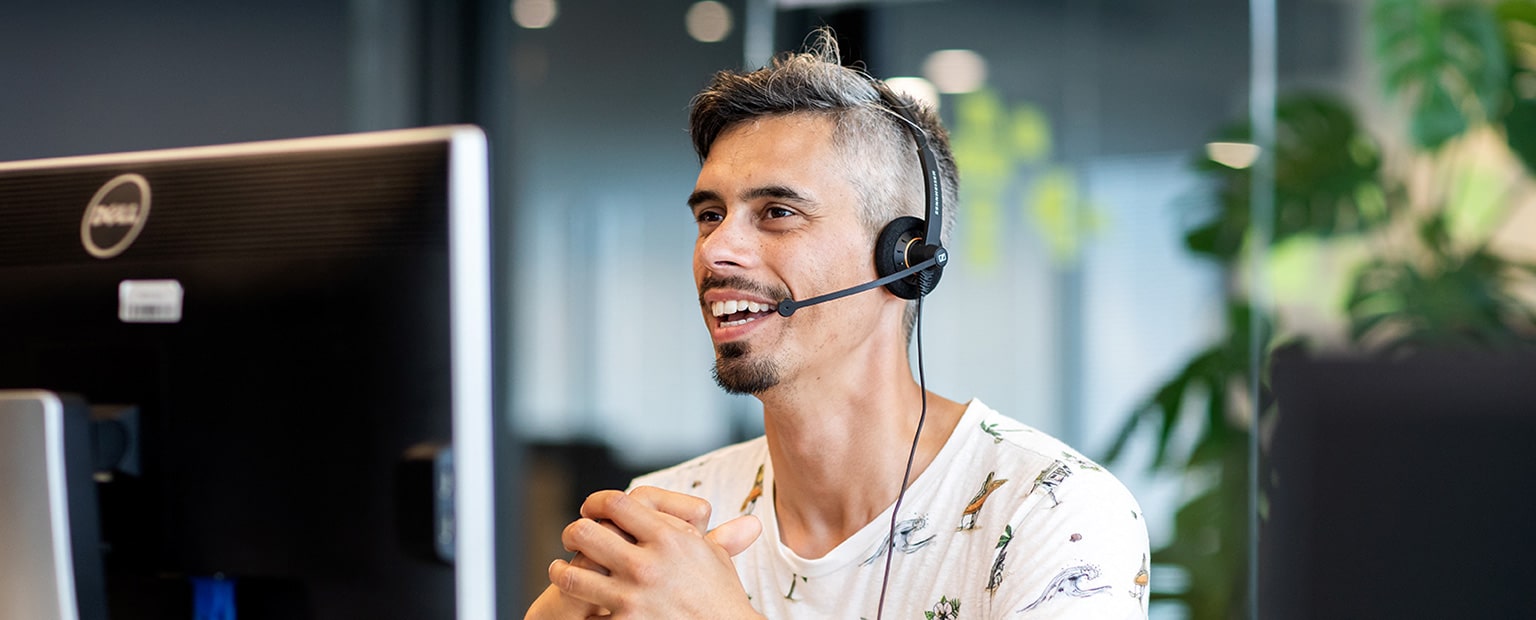 Bekijk vertaling
Virtual interview in times of corona
Imagine this: a global health crisis and you're just in the middle of searching for a new job … That sounds a lot more complicated than a month ago. Good news: at TOPdesk we're still looking for new colleagues! We're doing it a little differently than usual, but we're ready to make everything go as smoothly as possible.
This blog was published on March 18th, 2020.
How are we doing this?
There are people who already had first-round interview at our TOPdesk office. We're glad to have met you in real-life already. Do you have a second interview scheduled? Then we're going to do this virtually. It takes some getting used to, but the interviews we've had so far went well.
Haven't had an interview at TOPdesk? When we invite you for a first-round interview, it will be a digital interview. The second-round interview will take place at our office once the dust has settled. We believe in seeing you at least once in real life. For us, but also for you, this is the chance to really see if we fit. And we don't want to take a away your opportunity to see our lovely office.
Hired?
Have you had an interview at the office and a virtual one? Then our colleagues will 'sit together' on Skype to discuss both interview rounds. This is new for us as well, so we're working on making sure this goes off without a hitch. Do we want to hire you? Then we'll call you to tell you the good news. You are also able to tell us if you want to work at TOPdesk. If there's a mutual 'yes', we'll plan a Skype meeting to go over the contract.
And then it's your first day …
A first day at your new job is always exciting and more so in these times. At the moment, everyone at TOPdesk is working from home. So, what will your first day look like? We're not exactly sure either. What we do know: the first day you can come over to the office to collect everything you need. After that, we'll guide you through it all online. You're going to meet the organization, colleagues and our product. We're doing everything to ensure that you can work virtually and get used to TOPdesk.