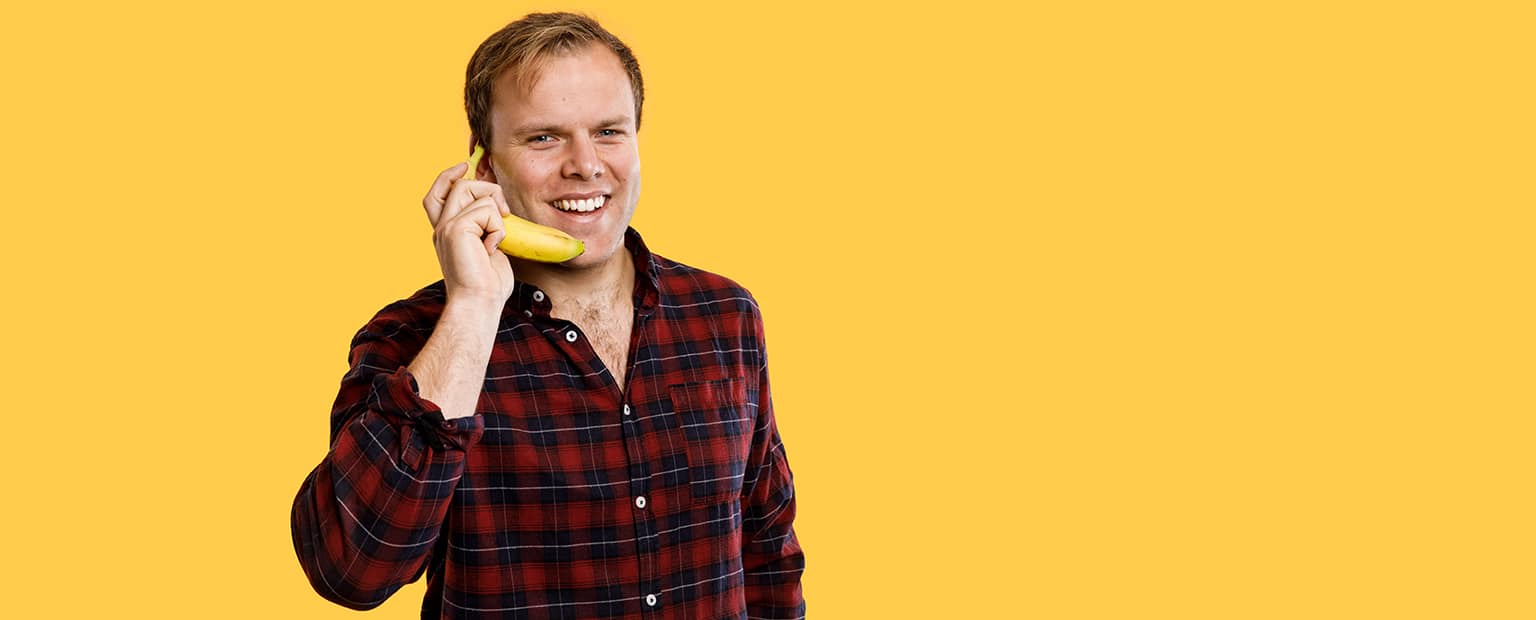 Bekijk vertaling
A job interview at TOPdesk
Talking to total strangers for an hour to an hour and a half sounds stressful enough. And it's even more nerve-racking when it's a job interview. Or perhaps not? And you sail through the interview in no time. But after your interview, how do you know that you've really said enough? It's nice to know what's expected of you during a job interview. That's why we'd like to take you through a TOPdesk job interview. So that we both know exactly what to expect of each other.
Getting to know one another
Let's start with what we believe is important at TOPdesk: getting to know each other properly. We want you to be yourself and create a relaxed atmosphere together with your interviewers. This allows you to talk openly about the things you like – and the things you don't – as well as what you're good at, what you want to improve, what you find difficult, what your interests are, what your hobbies are…We're also eager to learn why you're applying for a job at TOPdesk and what your expectations are of us as an organization.
Remember, it's a two-way street and you're free to ask the same questions of us during your interview. Or you can ask about TOPdesk as an organization and what we expect of our colleagues. We're happy to take the time to answer all your questions, so that you can decide if TOPdesk is the right place for you to start – or continue – your career.
The job interview
We start with a round of introductions so that you also know who you're sitting across from: what we like to do, where we come from – a little small talk. Just to kick things off on a light note. We then dive into your CV together: what is your educational background, what are your interests, why did you make certain choices? There are no wrong answers. For us, it's about learning how you think and work.
Thanks to your concrete answers and our follow-up questions, we get a clear picture of the situations you describe. It's almost as if we'd been there ourselves. This helps us determine whether you, TOPdesk and the job you have applied for are a good match. We use the STAR method in our interview process.
What exactly is the STAR method?
STAR stands for situation, task, action and result. Often we add "reflection", but that usually depends on the situation you've described. We use this classification for asking questions about the competencies we consider important. For example, we believe a typical TOPdesk colleague should be independent, customer-focused, responsible, eager to learn and eager to take the initiative.
Together, we run through the example you give for going the extra mile and being customer-focused, for instance. We discuss what your task in the situation was, how you performed it, why you made certain choices and what the related actions were, what you found difficult and how you solved it, what the final result of your efforts was and how you look back on the situation. In the interview, we sometimes go through the different letters step by step and sometimes in a different order.
Why is the STAR method so useful?
It gives you the opportunity to thoroughly prepare for your interview. For example, well beforehand, you can start thinking about examples from the recent past, such as projects, action items, challenges, solutions, and so forth. You can probably easily recall events that caused you to feel stress, frustration, euphoria, satisfaction or pride. You can then analyse all your examples thoroughly: what do they say about you as a person, about the way you work and about your talents? Then place your analysis alongside the vacancy you're applying for. Do your competencies fit the job?
Are you lacking a competency? That needn't be a problem. It's valuable to be self-aware and to mention this lack in your letter or during the interview. It shows that you already know yourself well. In addition, this self-awareness enables you to again reflect on your reasons for going ahead with your application. Is the competency you lack something you can develop or something that is virtually out of reach? Are you willing to ask for help and learn new things? If you can give an honest answer to these questions, you're already a step ahead. We're therefore very curious about your motivation.
When you're busy preparing, you'll notice that questions bubble up. Questions about the role, the organization, the culture, your salary, the growth opportunities – you name it. It's good that you're thinking about this stuff. Write down your questions so that you can ask them during a first phone or in-person interview. We're happy to tell you exactly what to expect at TOPdesk.
Ready to apply? Go straight to your vacancy.